After launching the Kids Tab in Google Play, Google is now introducing Google Kids Space for select android tablets. The purpose of Kids Space is to provide apps, books, and videos that children can explore for both fun and learning.
When Google developed Family Link to help parents manage their children's online experiences, the feedback from parents suggested that they were looking for more than just parental controls and wanted more enriching and engaging content for their kids. To fulfill the request, Google launched Kids Tab to help parents find all the 'teacher approved' apps for their kids. Now with Kids Space, Google aims to extend the kids mode on its platform.
Google is launching the feature for certain Lenovo tabs initially and plans to make it available for other Android tablets in the near future.
According to Google, Kids Space is specifically designed to nurture kids' creativity and curiosity by allowing them to explore things they love. Parents can select their child's interests that will open up a range of engaging content that their child can read, play, and create. Kids can even customize their own character on Kids Space.
Kids Space provides a whole library of free books, videos, and apps that have been created by working with academic experts and children's education specialists. Google has worked with top publishers to make popular children's books free of cost, with over 400 free books available in the U.S.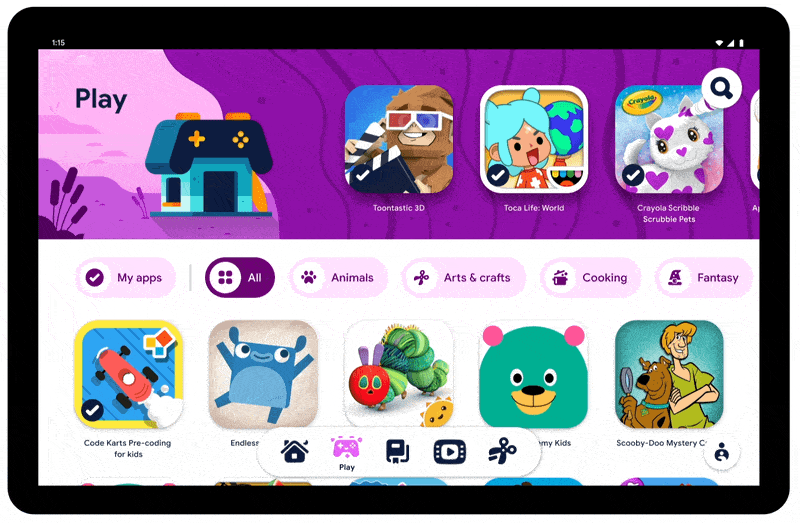 The Watch And Make tab in Kids Space will let children watch creative and fun YouTube Kids videos that encourage off-screen activities. Moreover, parents can even download additional content from Google Play.