The latest news posted by the WABetaInfo refers to an outstanding upgrade in the WhatsApp video call feature from the perspective of a desktop client. Since WhatsApp has been the popular choice among smartphone users in the previous decade, the company thought it was now time for the MAC users to enjoy a quick Whatsapp upgrade so the users can easily multitask without even having to keep their phones burning up.

The beta testing for WhatsApp voice and video calling is still in process, and it is safe to say that soon enough, this feature will be available for each MAC user on their desktops. The testing results conclude that the option of the video call or voice call will appear in the header of the WhatsApp chatbox. Symbols representing video calls and phone calls along with "BETA" tags have been integrated into the WhatsApp chat window, so it's easier for the user to recognize the correct option right away.
The testing stage has also revealed that to engage in a video call; the user will first have to select the contact from either the contact list or chat list and then click on the video call button. After that, a small rectangular-shaped window will pop up, indicating that the user is currently busy in a call and at any time can either end, mute, and enable or disable the video.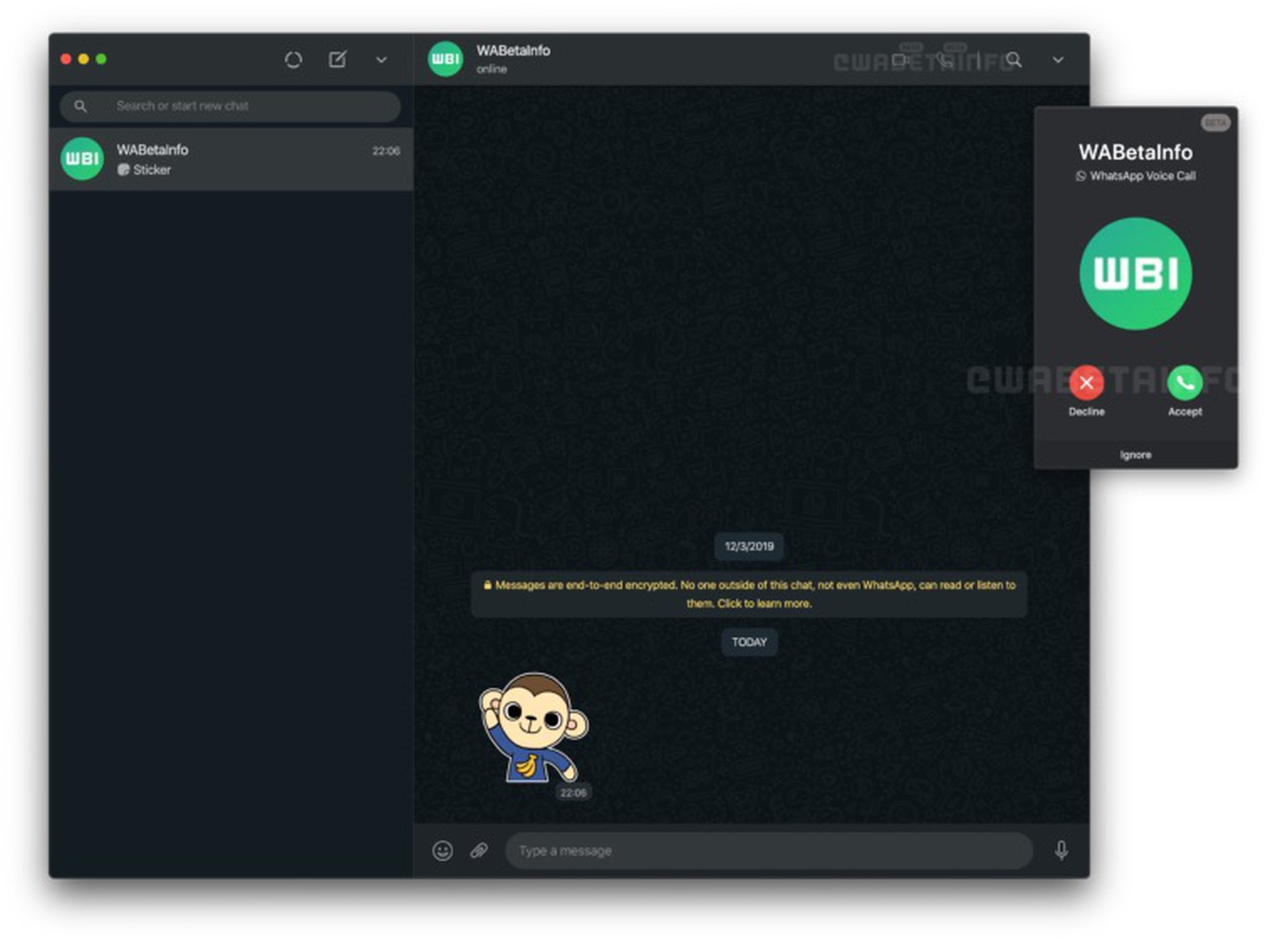 Meanwhile, if the MAC user finds another window popping with accepting or decline options, he needs not to worry because that window is an indication of an incoming call that could be accepted or rejected by the user on request.

The company has yet not given any particular extent of time for this particular feature to wait around, but considering the progress made by this company over the past few years, it has become pretty clear that the future-driven goals of the company are more than willing to complete their course.