Want to become a YouTuber? Don't have those high tech vlog cameras? Well, if you are planning to become a content creator for YouTube and film short videos without investing in those extremely expensive cameras, YouTube Shorts are there for you. Since YouTube is the hub of entertainment where content from any genre of your choice can be found. From hours-long movies to a few minutes-long vlogs, keep the users engaged and hooked to YouTube.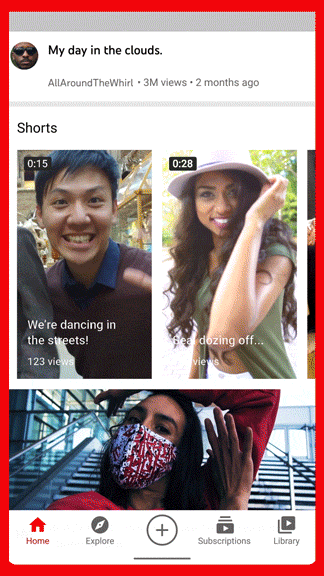 However, many people are interested in short, creative, and catchy videos. Short videos are likely to get higher views as users don't think twice about replaying them because of their short durations. You can shoot a small video from your smartphone and upload it on your YouTube channel anytime and from anywhere.
YouTube will be launching a beta version of Shorts on Android devices in India within a few days. The tools will be tested out, and the user's feedback would be considered. YouTube promises to keep on improving the update from time to time by adding more features in order to satisfy its users. However, the update will be available on iOS in the upcoming months, along with a variety of additional and exciting features.
YouTube encourages the young generation to express themselves on the biggest video platform in the world.