TikTok announced that it has been working on improving its policies towards hateful content and behavior, with the aim to make the platform hate-free. The company is doing so to ensure safety for the diverse range of users that engage on TikTok, so they can express themselves freely and have a positive experience on the app.
According to TikTok, it is working in five ways to counter hateful content on its platform.
First, the company is evolving its hate speech policy. In its community guidelines, TikTok defines hate speech as ''content that intends to or does attack, threaten, incite violence against, or dehumanize an individual or group of individuals on the basis of protected attributes like race, religion, gender, gender identity, national origin, and more." The company has expanded its policies to counter hate by accounting for scenarios that make users feel excluded and marginalized.
The company is working hard towards removing hateful content and banning accounts that promote it. It is also taking action against race-based harassment and denial of violent tragedies by removing content related to these things. According to TikTok, it has removed over 380,000 videos and 64,000 comments in the U.S. since the beginning of this year that promoted hateful content. It has also banned more than 1,300 accounts that violated the platform's hate speech policy.
TikTok is also working on a strategy to make it harder for people to search for hateful content and accounts, so a more positive and joyful environment can be created on the app. If someone searches for a hateful ideology or group, the company will refrain from showing results or redirect the search to its community guidelines to educate people about its policies against hateful content and behavior.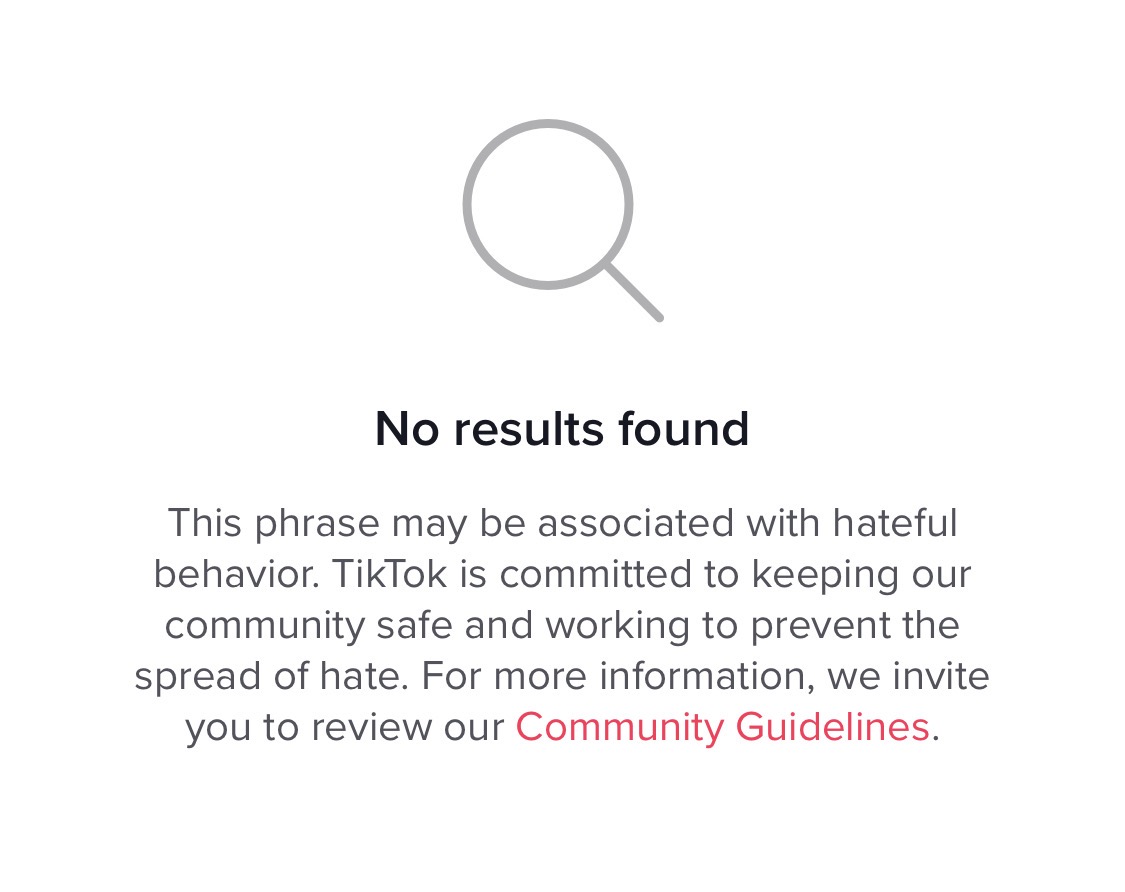 The company is also working on increasing cultural awareness in its content moderation. For example, if certain indigenous communities use terms or slurs to represent empowerment and counterspeech, the content will not be taken down as moderators will be more aware and understanding of cultural appropriation.
TikTok is also increasing its transparency with its community. For example, the company will make sure that if any content is removed, users have clarity about the removal, so they don't feel betrayed to find their content removed. Users will, therefore, be given reasons for their content being taken down and will be educated about TikTok's community guidelines.
Lastly, TikTok believes in investing in its teams and partnerships. For that matter, the company has recently added leaders with great expertise to its enforcement teams, so that hateful or abusive behavior is immediately detected and reported. Moreover, TikTok's Content Advisory Council will help get feedback from experts.
In conclusion, TikTok highlighted its aim to make the platform ''a place where everyone feels welcome''. While the challenge to completely eliminate hate on TikTok might seem hard, the company is, nonetheless, determined to trying its best and make progress to tackle the complex and constantly changing issues.