In June, Facebook announced that it would conduct the largest voting information campaign this year. Many voters, especially the newly eligible ones, are unaware of the basic information regarding proper voting. Moreover, many don't know where and when to register themselves for voting. Facebook launched its first Voting Information Center on Facebook and Instagram with the goal of providing a one-stop-shop for millions of American users. This information center will provide the eligible voters with every tiny piece of detail that they need to know for elections.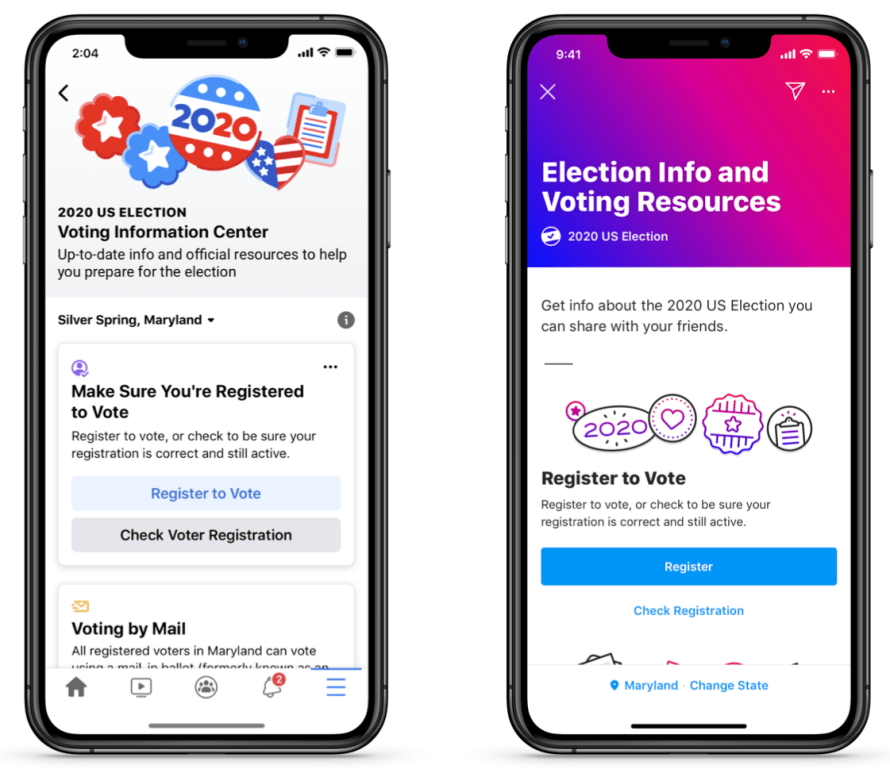 Facebook and Instagram users can easily find the information about elections as both the apps will send the notifications at the top application to the targeted individuals. Anyone can easily access the Voting Information Center through the menu and can also check whether they are registered for voting or not. If they are not registered, they can do it through a link provided.
In addition to this service, Facebook is also launching a feature of alerts that will keep the voters notified about every important detail regarding elections. A feature for the US citizens that reside abroad will also be available so that they can learn to register themselves and vote easily. The federal government shares that around 3 million US citizens are living outside the border.
Facebook is providing Americans with all the resources required to make the 2020 elections hassle-free. As time gets closer to the elections, things can get critical. Amidst the Covid-19 pandemic, carrying out national elections can be tricky, but if the citizens follow the guidelines carefully, things can steer as per the plans.