Twitter is the foremost platform for almost every politician, news channel, celebrity, and journalist to share important news. Furthermore, billions of users are glued to their Twitter screens waiting for any news to roll out. Since Twitter had experienced some security issues and the spread of misinformation on its platform, the tech giant had already started to add a label to the tweets that were misleading the users with fake information. However, Twitter has now taken some steps to improve security as well, which was extremely crucial during this time when US elections are around the corner.
Twitter is improving account security, especially for high-profiles such as celebrities, election-representatives, etc. From today, these users will receive an in-app notification from Twitter regarding new security measures. A group has been designated by Twitter that includes Governors and secretaries of the US, its Congress and Executive branch, political parties, and candidates with elections labels and major political journalists. Twitter is currently focusing on protecting high-profile accounts because of the ongoing situation, but the update is for everyone. The company encourages all the users to look at new updates and take advantage of it as much as possible.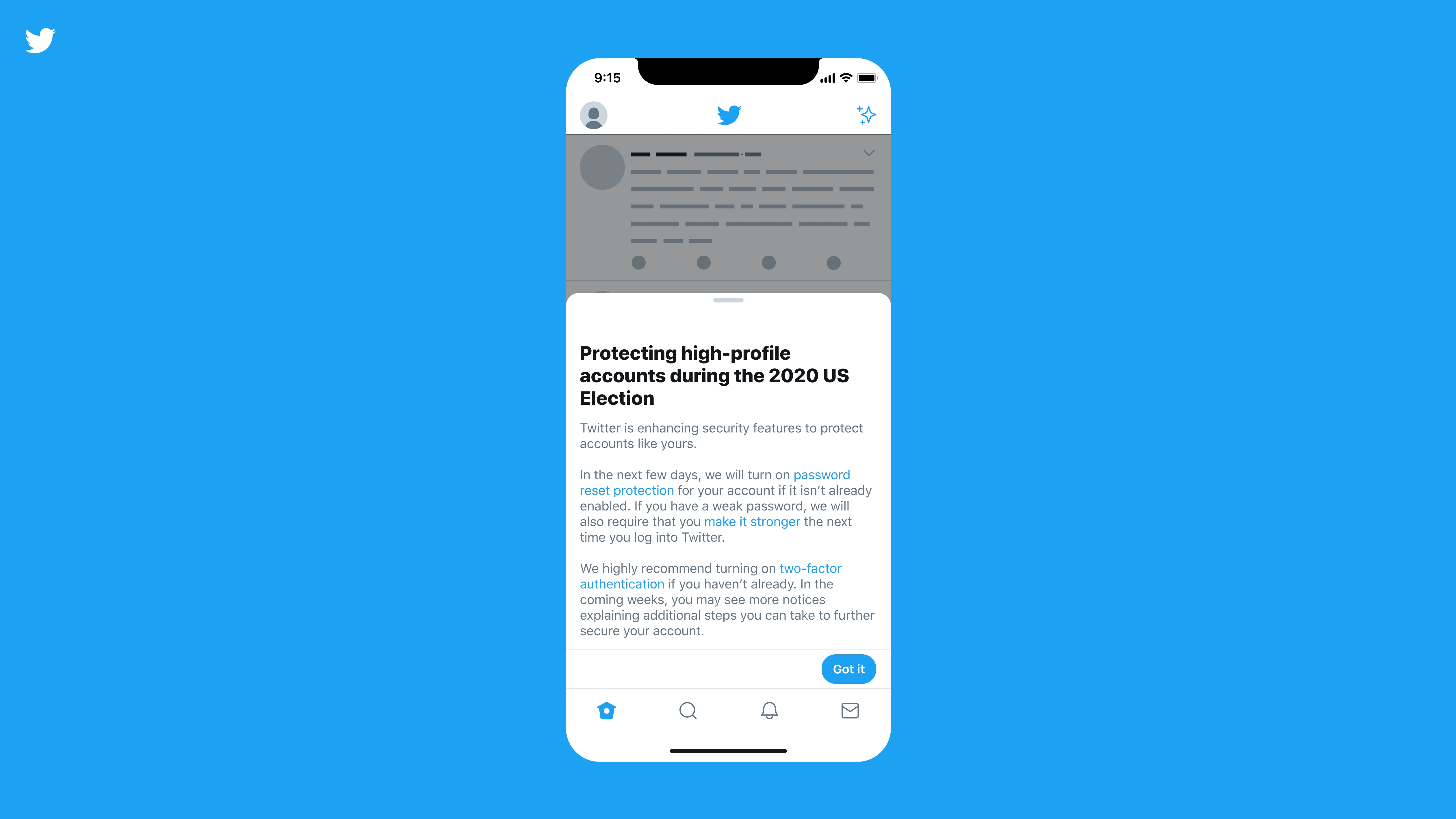 However, the accounts must have a strong password, and the ones having weaker passwords will be notified to change their password. Furthermore, password reset protect will also be enabled by default, which will ask for an account or phone number confirmation before allowing to make password changes. Two-factor authentication is an extremely helpful and safe way to protect your account; Twitter will strongly recommend all the designated accounts to enable 2FA as soon as possible.

This is not it; Twitter will roll out some more security features for these accounts in the coming weeks. In order to avoid hacking and other issues, Twitter will continue to make efforts and provide its users with a safe and secure platform.