Since the global pandemic has resulted in sifting the consumers to online shopping, the release of Facebook Shop could be a great way to attract millions of potential buyers. Facebook has a family of more than a billion users, and there are uncountable online business accounts there. Around 85% of people have been inclined towards online shopping due to the Covid-19 pandemic.
Either its food, beauty products, clothes, household items, or gadgets, the Facebook shop will have it all under one roof. It will provide users with a highly convenient platform to search for their desired products and brands to shop from.
Facebook is currently testing the new update in the US, and a complementary shop was launched on Instagram back in July, known as Instagram Shop, which served the same purpose. People could shop for any item from their favorite brands in no time.
Digital technology is taking over everything, so why not make the maximum use of it? This new online shopping feature will benefit from small to big, every company to attract consumers.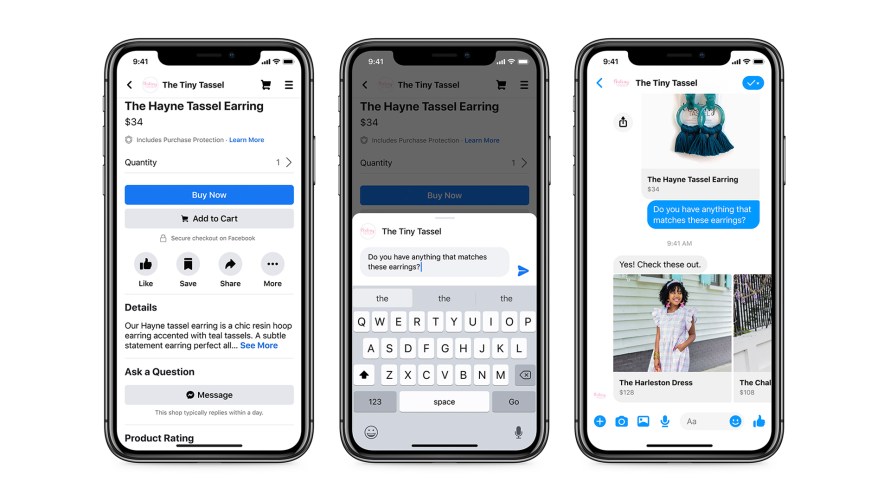 There will also be an in-app messaging feature that will connect the customer from the salesperson so that queries can be resolved, and the customer is assisted directly. People can contact the business through Facebook Messenger, Instagram Direct, or WhatsApp Messenger. The feature is currently being tested on Facebook Messenger and Instagram Direct and will soon be tested on WhatsApp Messenger as well.